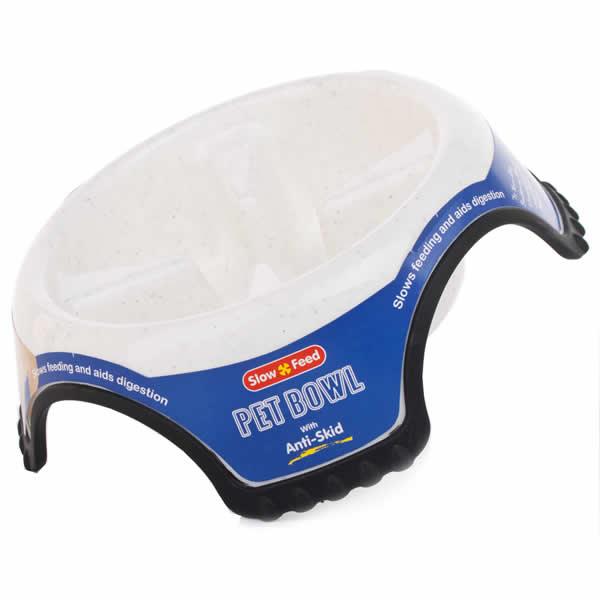 SFBowl - Slow Feeder Dog Bowl Whippet size
SFbowl
Medium size suitable for whippet or small lurcher
The Slow Feed Bowl has been designed to stop dogs eating too fast. The heavy duty plastic bowls are split into four feeding zones, each zone designed to stop the dog putting its full snout into the bowl, which means the dog cannot get as much food into its mouth at once compared to a standard bowl. 
After finishing each zone the dog needs to adjust its position in order to eat out of the next zone. As well as preventing potentially life threatening conditions slowing down the feeding process also helps pets retain more nutrition from their food.
The long lasting bowls have an anti-skid rubber base which helps prevent sliding and spillage. They are also easy to clean, dishwasher safe and suitable for both wet and dry food.